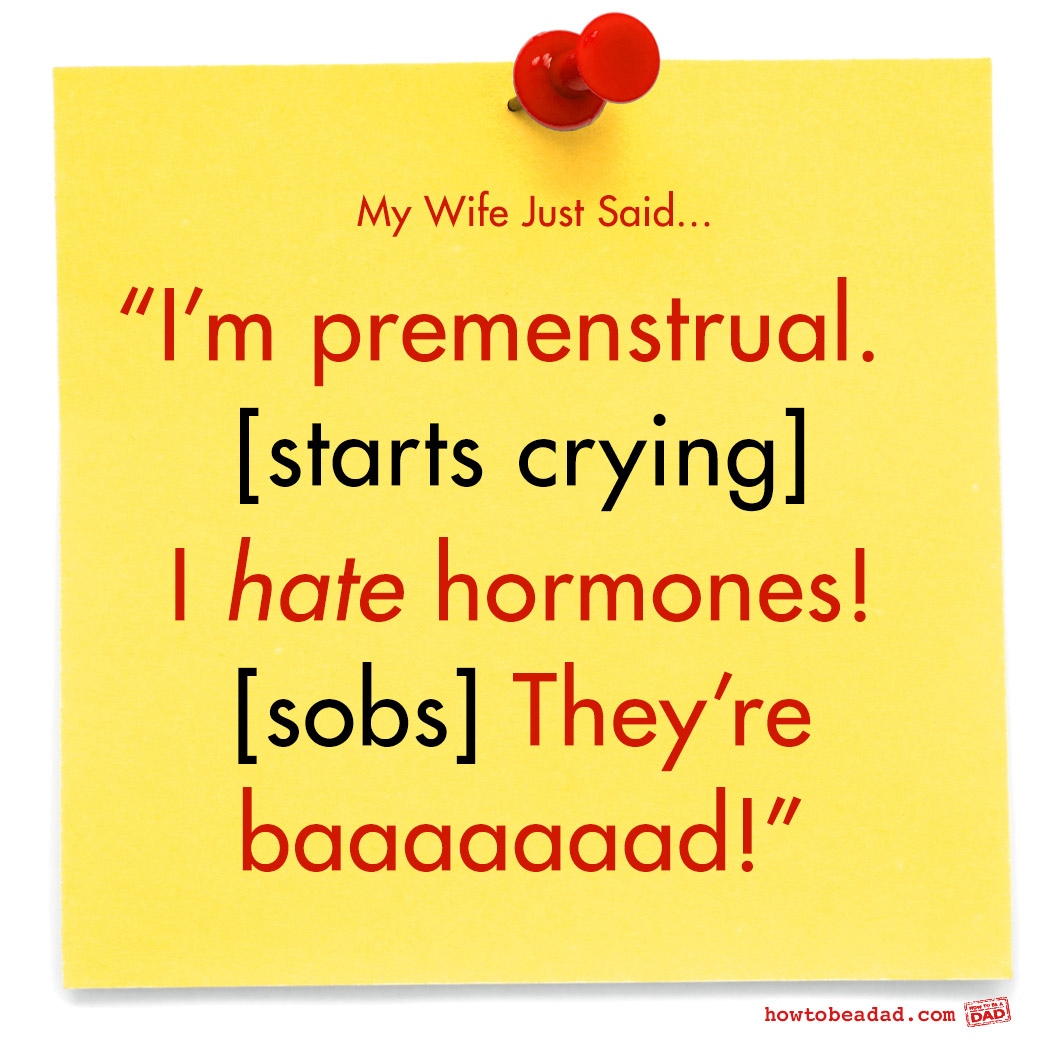 I won't state my wife's age because I respect her privacy and value my life. The number doesn't really matter, though. At widely various ages, women go through hormone changes, on top of the monthly Molotov cocktail whipped up by menstruation. It's Mother Nature's pulse-revving, hot flashing "and now for my next trick…" in the female biological magic show.
I think we were talking about grocery shopping or something. Her voice started getting warbley and then she lost it. I hugged her and told her that those hormones needed to go eff the effing eff off. She seemed to approve of my heavily F-based choice of words.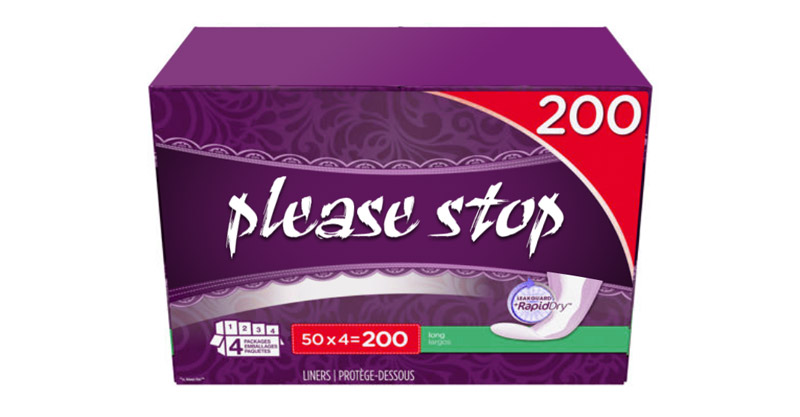 –
More "My Wife Just Said…"
The fun doesn't have to stop here.
Follow us on Facebook. It's the best way to stay connected to us.

Click Here For Original Source Of The Article