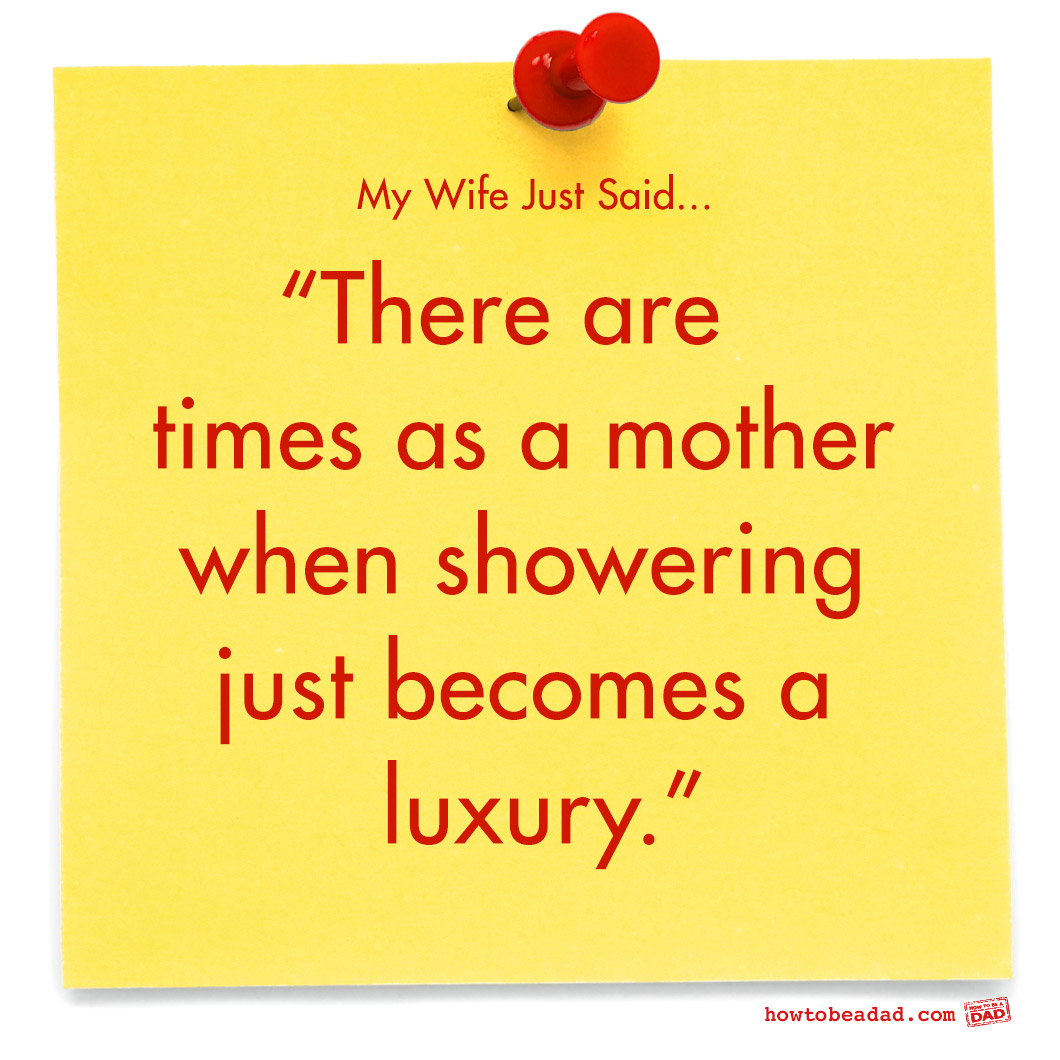 With so much to do as parents, some things filed in the "essential" category can get abruptly jammed into the "expendables" folder. We try to multitask, maximize and economize the crap-ton we have to do, AND get our kids to do.
Sure, it'd be nice of parents didn't have to have their kids put their shoes on in the car, but it'd also be nice if the little bastards didn't drag their uncooperative and naked heels so awfully when it's time to leave the house.
My wife regularly checks "Can I go out in this?" in an effort to save on time wasted changing. (Though, being a jokester, I'd probably throw a thumbs-up at her if she was double-checking a skimpy nighty she was wearing.)
We all just do what we can. And what we can't do, we don't.
–
More "My Wife Just Said…"
The fun doesn't have to stop here.
Follow us on Facebook. It's the best way to stay connected to us.

Click Here For Original Source Of The Article