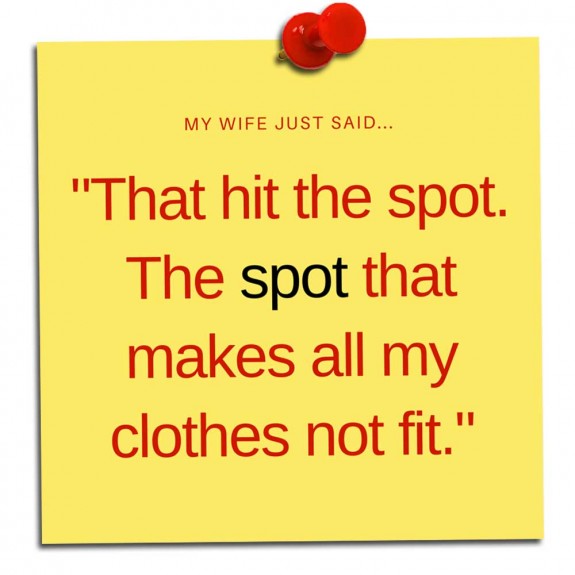 Pull up a seat, boys and girls. You see, after you have kids, hell even before that, there's a period of time where you may eat a bit more than you used to or is even reasonable. For me, I gained weight at every step while my wife was pregnant. Both times. But here we are now, a few years following the birth of our second son, and we are, let's say, eating heartily. It's a bad habit and one we're not super stoked about, but it serves a purpose. Sometimes, it's what keeps us awake while we do work, or clean up after two boys who apparently think tornados are fun places to build a house.
Also, we simply love food. It's freaking delicious. It just hits the spot.
–
More "My Wife Just Said…"
Have fun with our wives! That totally came out wrong.
Follow us on Facebook. It's the best way to stay connected to us.

Click Here For Original Source Of The Article