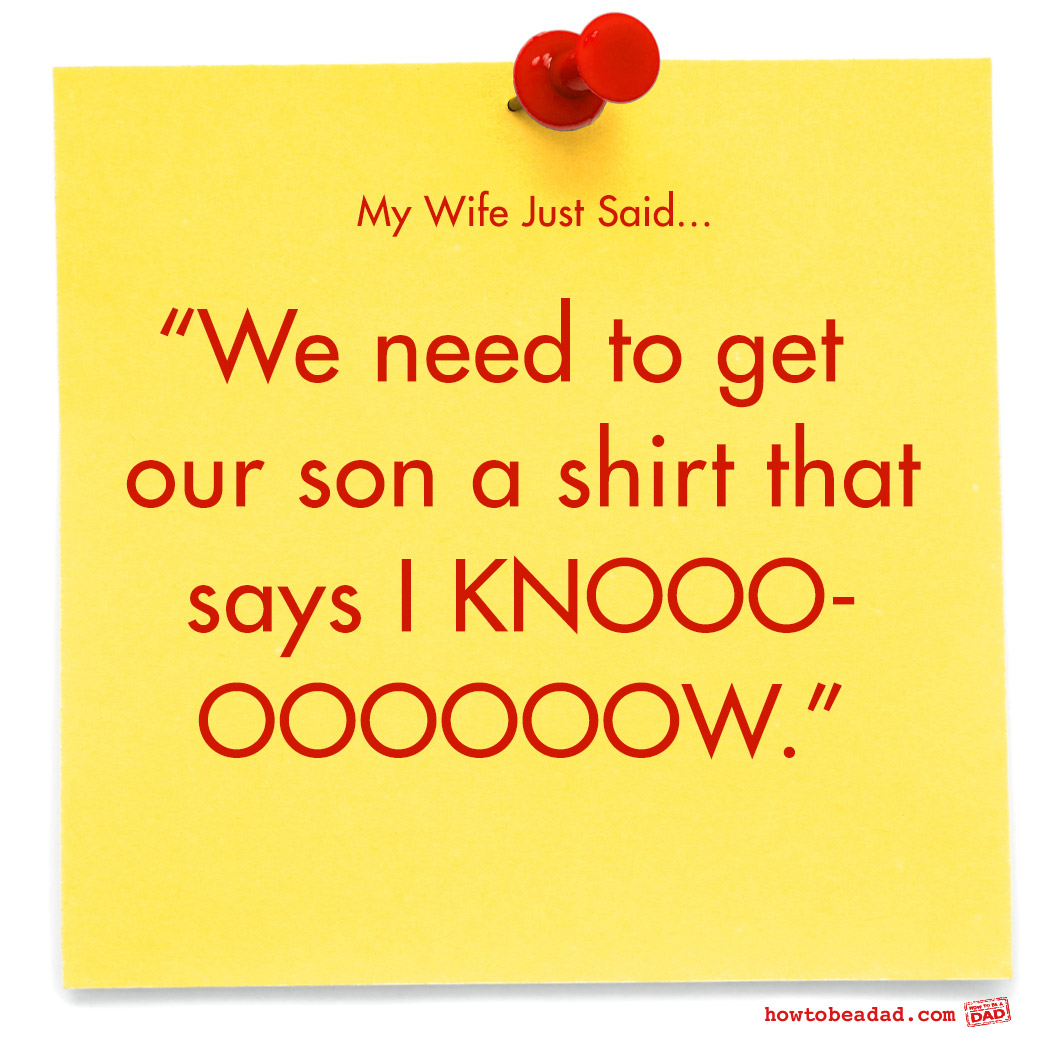 He's always wanted to do things all by himself. At least for the first few times, until they became things that caused paralyzing boredom like cleaning up after himself or tying his own shoes or opening restaurant crayons.
He's never loved us chirping instructions or reminders at him. Who does really? And, it's 100% useless when we try to explain that we've told him to zip up his fly a thousand times because he's had it down a thousand times.
He's only six-years-old, almost seven, but he's already perfecting that grumbling, eye-rolley fed-uppity-ness that comes from teenager-hood. Joy.
Maybe we really should get him that shirt. Heck! We should probably mass produce it.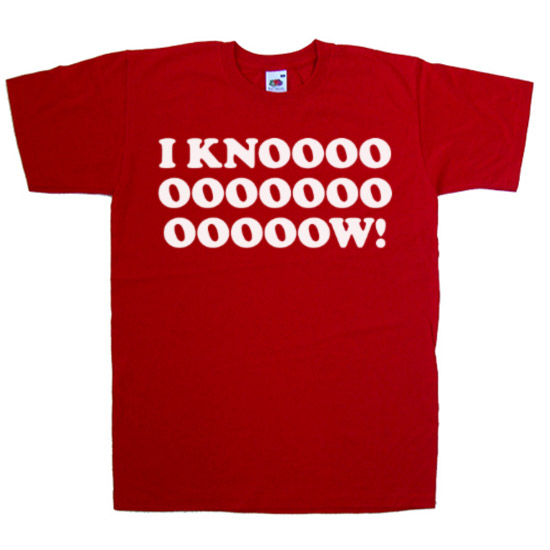 –
More "My Wife Just Said…"
The fun doesn't have to stop here.
Follow us on Facebook. It's the best way to stay connected to us.

Click Here For Original Source Of The Article