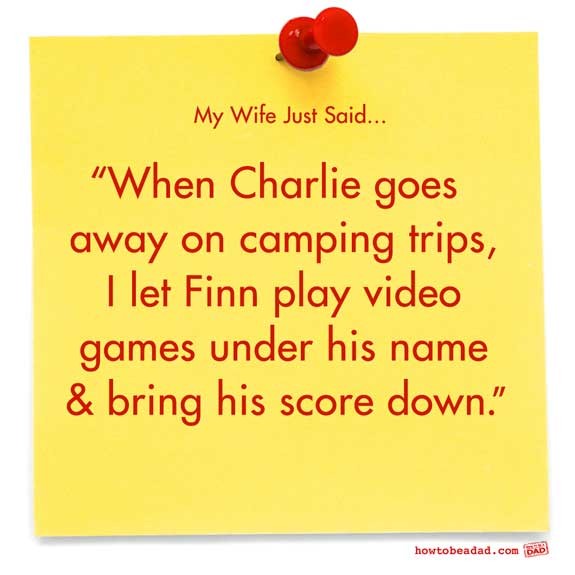 If I were a man who cared more about scores and numbers, this would make me crazy. It's not that Avara's doing to get revenge (well, maybe just a little bit), but it's because this is an activity we enjoy doing together.
Sometimes, Finn and I play video games together. He tanks my percentages, my ratios or whatever. Every once in a while, I have a fleeting thought that people probably think I'm like Dr. Jekyll and Mr. Hyde on multiplayer games. But you know what? I'd rather play with him than sit by myself and not enjoy his company.

–
More "My Wife Just Said…"
Have fun with our wives! That totally came out wrong.
Follow us on Facebook. It's the best way to stay connected to us.

Click Here For Original Source Of The Article