Dining out with the kids is a weighed decision. Or a lapse in sanity. On one hand there's mixing up what's for dinner and a much appreciated break from cooking and dishwashing. On the other stress-palsied hand… there's the total disaster of the circus clown act your kids become at a restaurant table.
Fowl Language Comics shows us some of the unpleasant things parents have to contend with when they make the hard decision to take their kids out to eat (or simply forget what happened last time).

Containing Messes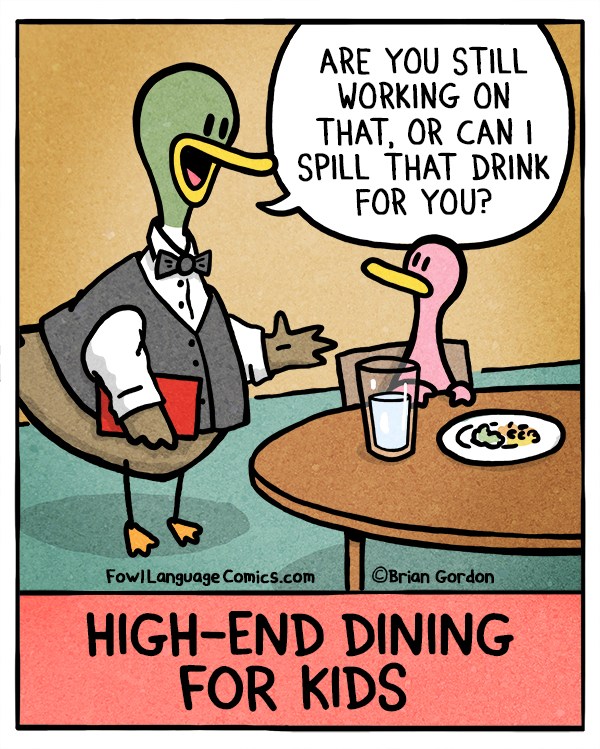 Avoiding Snack Sabotage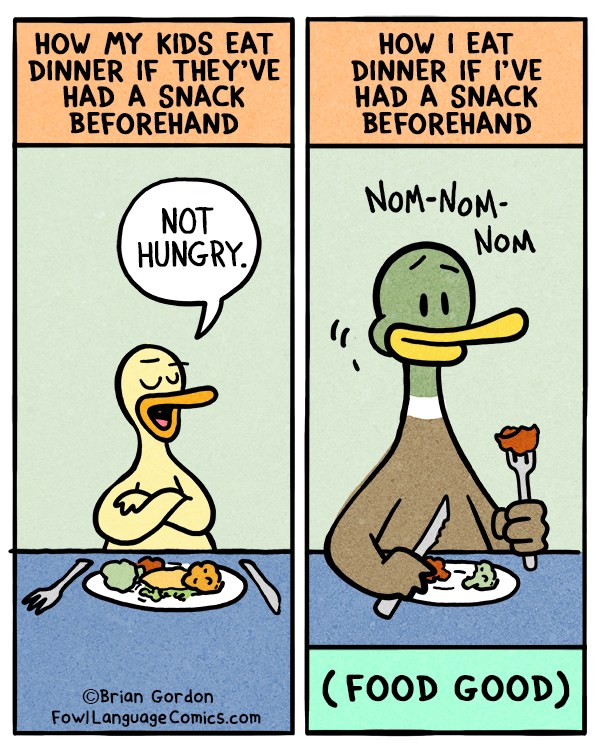 Enduring the Eating Process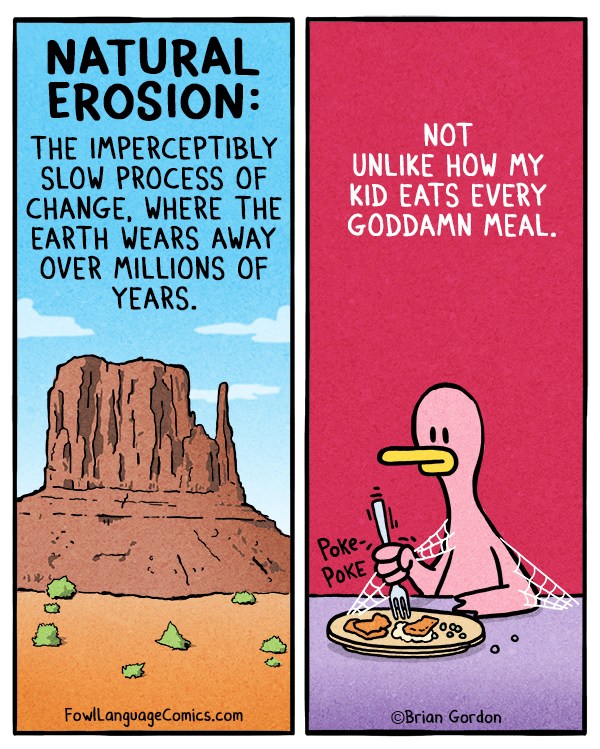 Calculating the Apology Tip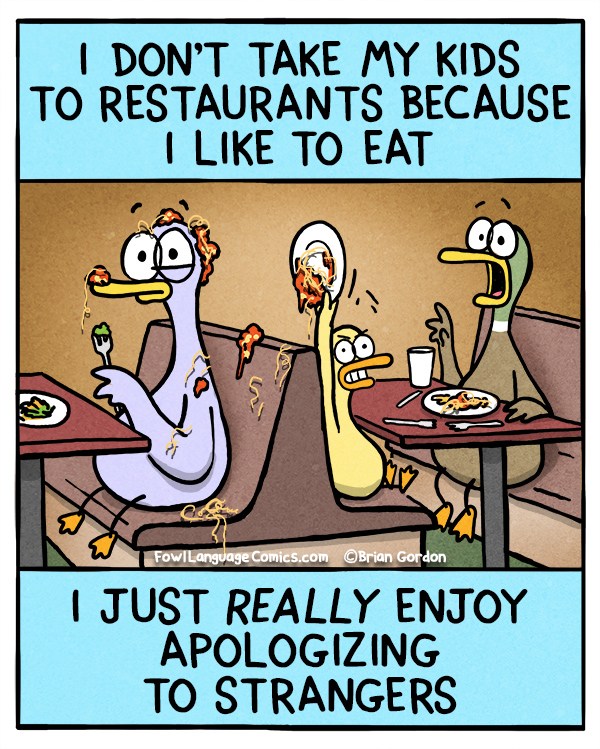 –
Keep up with Fowl Language Comics: Connect on Facebook.
See more hilarity: Visit his site.

Click Here For Original Source Of The Article